CURRENT ISSUE
Vol. LII - Number 157 : September - December 2017
Semen VS Samin: the Impact of "Change. Org" on Line Petition in Perspective of Laudato Si'
Finsensius Yuli Purnama* / Widya Mandala Catholic University, Surabaya, Indonesia
In Chapter III, the Encyclical Document of Pope Francis, Laudato Si: on Care for Our Common Home, explains about the Church's position by placing technology in the perspective of creativity and power. The Pope states how technology (medicine, engineering and) communications has "overcome the bad things that would hinder and Read More...
Understanding Laudato Si's View of Ecological Education and Well-Being from an Indigenous Relational Perspective
Inna Reddy Edara, SVD* / Graduate Institute of Educational Leadership & Development / Fu Jen Catholic University, Taiwan
Pope Francis, in the encyclical Laudato Si', speaks of an "integral ecology" that combines environmental, economic, social, cultural and spiritual ecologies in caring for our common home. Pope Francis also sees the important role of environmental education in increasing awareness and creating a "culture of care" for our common home Read More...
Laudato Si' and the Family-School Complementariness in Japanese Society: Towards A Culture of Encounter and An Ethics of Ecology
Michael R. Polito* / Center for Global Discovery, Sophia University, Tokyo, Japan
In the final chapter of Laudato Si', Pope Francis speaks of the importance of family as the primary locus for ecological education in that for him the family offers a context in which respect for the other, order, and self-restraint are learned practices of social hygiene that protect and foster Read More...
The Relevance of Laudato Si' in the Cordilleran's Search for Autonomy
Joefrey M. Almazan* / Saint Louis University, Baguio City, Philippines
Laudato Si' claims a necessity to show particular concern for indigenous communities and their cultural traditions. They are not merely one minority among others, but should be the principal dialogue partners, especially when large projects affecting their lands are proposed. For them, land is not a commodity but rather a Read More...
Pope Francis' Affirmative Ecology for Pacific Islands Indigenous Community
Stefania Varnero Rawson* / The University of Notre Dame, Australia
Pope Francis' Encyclical Letter "Laudato Si': Encyclical on Climate Change and Inequality, On Care for Our Common Home" revives the Catholic Church social justice tradition to unite the concern for environmental degradation, with the attention to society, especially the poor. With a narrative of remarkable humaneness, Pope Francis' ecology Read More...
EDITOR'S NOTE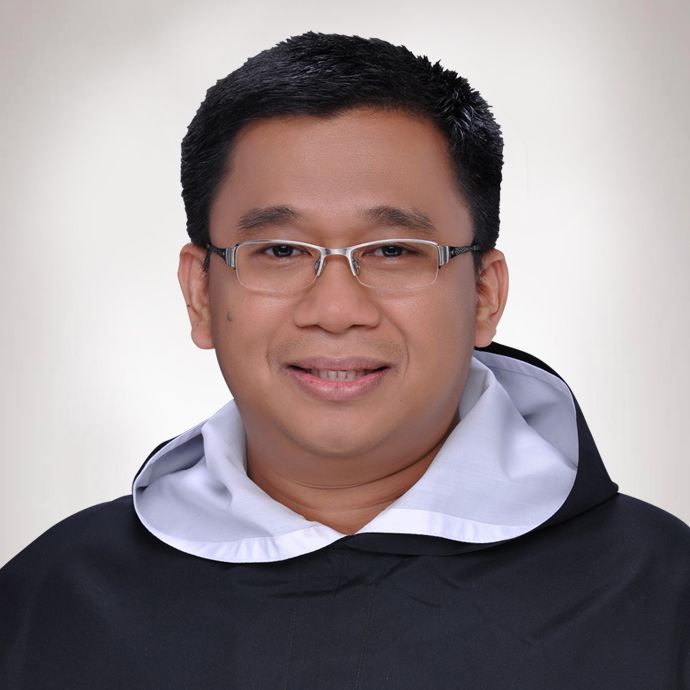 Jesus M. Miranda, Jr., OP
Philippiniana Sacra welcomes you to its new website. Technology and the internet are tools you cannot ignore at this time if you wish to have wider reach to people around the world. Just as the journal is serious with its mission so is its engagement with researchers and knowledge-seekers in the ecclesiastical disciplines such as philosophy, sacred theology and canon law. The website features its online submission form, and its platform that allows contributors to track the status of their submissions and researchers to search for back issues. The website also posts updates and announcement, and it also provides information about the people behind the journal.
Philippiniana Sacra would like to thank Santo Tomas e-Service Providers (STePS) of the University of Santo Tomas, Manila for their valuable assistance. We invite our visitors to have an exciting journey with us in their pursuit of Veritas. After all, as Thomas Aquinas would tell us, our mind is naturally inclined to the truth.
ANNOUNCEMENT
Fifth Centennial of Philippine Christianization 2021 (Quincentenario 1521-2021)
30-Aug-2017
As a contribution to the celebration of the Quincentenario (1521-2021) of the Philippine Church, the Philippiniana Sacra announces a Call Read More...
WHERE TO FIND US