CURRENT ISSUE
Vol. LIII - Number 158 : January-April 2018
Thomas Aquinas' Concept of Esse and the Problem of Edith Stein's Notion of Essential Being
Jose Adriand Emmanuel Layug / Philosophy Department, Immaculate Conception Major Seminary, Bulacan, Philippines
St. Edith Stein's notion of essential being, rich as it is, in a sense is problematic. This paper wants to argue this point in the light of St. Thomas Aquinas' understanding of esse. The first part of the paper will present how Stein understood essential being and how its existence Read More...
The Undeniable Import of Marcel's Hope
Jimi Caldea / Faculty of Humanities and Social Sciences, College of Arts, Technological Institute of the Philippines, Manila, Philippines
The contemporary man's inclination to transcendence and the ontological is threatened to collapse due to technology, bureaucracy, and the "problematical." With the pervasiveness of both public and private organizations' processes focusing on profit and selfish motives, discounting human and spiritual formation, man's descent to desolation is certain. Hence, "alienation" from Read More...
HIV/AIDS in the Philippines in Light of Evangelium Vitae
Maria Elena Adre, FdCC / Canossa Health and Social Center Foundation, Inc., Cavite, Philippines
In 1995, John Paul II wrote Evangelium Vitae (EV) to address the ever-increasing threats to human life and dignity. In this encyclical, he presents the dynamics of a clash of cultures in our modern world: one of death and one of life. This paper presents the worsening HIV/AIDS situation in Read More...
The Achievements of the Early Christian Religious in the Ladrones Islands before Spanish Occupation and Settlement
Augusto de Viana / Department of History, University of Santo Tomas, Manila, Philippines
Christians were already present in the Ladrones Islands before a permanent Christian mission was established there in 1668. Now known as the Mariana Islands after the islands were named after Queen Maria Ana of Austria, the Ladrones were discovered by Ferdinand Magellan in 1521 while on his way to find Read More...
EDITOR'S NOTE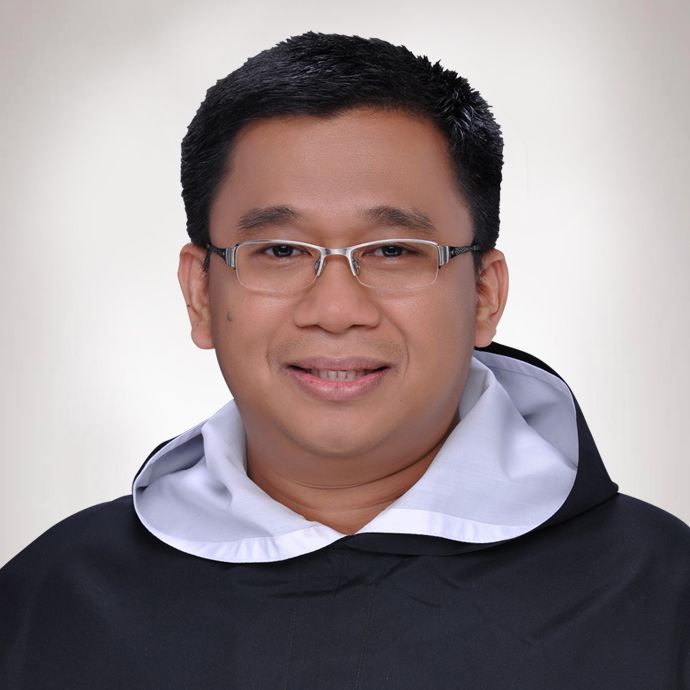 Jesus M. Miranda, Jr., OP
Philippiniana Sacra welcomes you to its new website. Technology and the internet are tools you cannot ignore at this time if you wish to have wider reach to people around the world. Just as the journal is serious with its mission so is its engagement with researchers and knowledge-seekers in the ecclesiastical disciplines such as philosophy, sacred theology and canon law. The website features its online submission form, and its platform that allows contributors to track the status of their submissions and researchers to search for back issues. The website also posts updates and announcement, and it also provides information about the people behind the journal.
Philippiniana Sacra would like to thank Santo Tomas e-Service Providers (STePS) of the University of Santo Tomas, Manila for their valuable assistance. We invite our visitors to have an exciting journey with us in their pursuit of Veritas. After all, as Thomas Aquinas would tell us, our mind is naturally inclined to the truth.
ANNOUNCEMENT
Fifth Centennial of Philippine Christianization 2021 (Quincentenario 1521-2021)
30-Aug-2017
As a contribution to the celebration of the Quincentenario (1521-2021) of the Philippine Church, the Philippiniana Sacra announces a Call Read More...
WHERE TO FIND US