CURRENT ISSUE :
Vol. LIII - No. 159 : May-August 2018
Moral Considerations in Medical Education: Buying Unclaimed Human Cadavers
Nicanor Pier Giorgio Austriaco, O.P. / Providence College, Providence, Rhode Island, U.S.A.
Is it morally virtuous for a medical school to buy and to use unclaimed cadavers? Because of his exalted status as the creature who is the imago Dei, the human person has an inviolable dignity that is his simply because he is the kind of being that he is. This ... Read More
---
Keywords : unclaimed cadavers, organ donation, informed consent, human dignity, human person, body donation
The books in the earliest library of the University of Santo Tomas
John N. Crossley / Faculty of Information Technology, Monash University, Melbourne, Australia
It has recently been confirmed that many books were brought to the Philippines from Europe in the 1564 expedition of Miguel Lopez de Legazpi. Fr. Martin de Rada, OSA, later brought books from China and he also possessed European books. It is well-known that Fr. Benavides gave his books in ... Read More
---
Keywords : University of Santo Tomas, Miguel Benavides Library, History of University of Santo Tomas, Rare books, Early Philippine libraries
A First Glimpse of the Professors of Philippine Secondary Education in the Spanish Period, 1858-1898
Maria Eloisa G. Parco De Castro / Faculty of Arts and Letters, University of Santo Tomas, Manila, Philippines
General histories of Philippine education written by Encarnacion Alzona and Evergisto Bazaco do not explain who the professors of secondary education during the Spanish colonial period were. They played a significant part in nineteenth-century Philippine life particularly when we consider that the larger number of educated Filipinos then did not ... Read More
---
Keywords : Philippine secondary education, Philippine history, professors, Spanish colonial education, Segunda Ensenanza, History of Philippine Education
Assembling an Anti-Neoliberal Spirituality from the Vision of Pope Francis
Gerry Lanuza / Department of Sociology, University of the Philippines Diliman, Quezon City, Philippines
This essay is an attempt to construct an anti-neoliberal spirituality from the vision of Pope Francis. This paper will argue that postmodern and new age spiritualities serve today, to update Max Weber's Protestant ethic thesis, as the "spirit of neoliberal capitalism." Neoliberal capitalism requires "entrepreneurial subjects" that embody the values ... Read More
---
Keywords : Pope Francis, Neoliberalism, Spirituality, Option for the Poor, Justice
National, Catholic, and Ecumenical
Peter-Ben Smit / Department of Philosophy and Religious Studies, Utrecht University, Netherlands / Faculty of Theology, Vrije Universiteit, Netherlands / Faculty of Theology, University of Pretoria, South Africa
The Iglesia Filipina Independiente (IFI) is one of the most remarkable churches in the Philippines, yet, its history is largely underresearched. This paper uses newly researched archival resources from the archives of this church and of partner churches to explore the way in which this ?revolutionary church? came to be ... Read More
---
Keywords : Iglesia Filipina Independiente; Gregorio Aglipay; Aglipayanism; Episcopal Church; Ecumenism; Old Catholic Church; Second Vatican Council
Editor's Note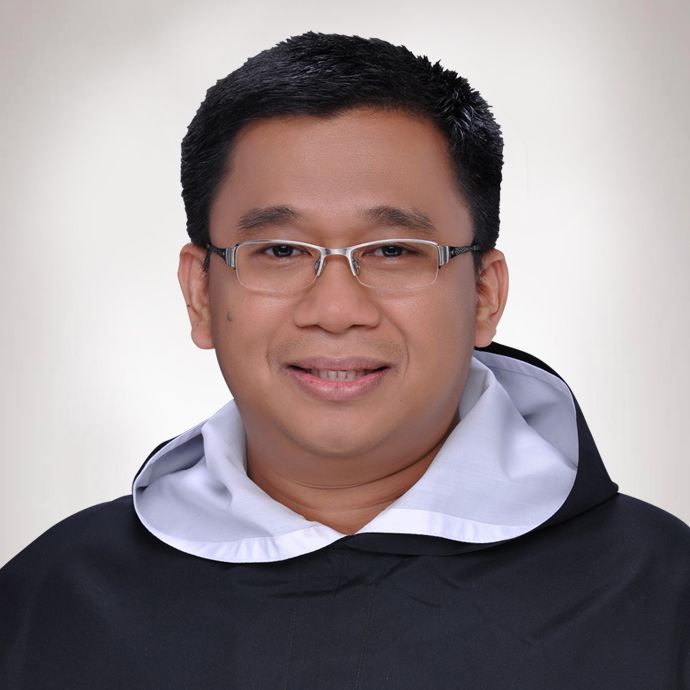 Jesus M. Miranda, Jr., OP
Philippiniana Sacra welcomes you to its new website.
Technology and the internet are tools you cannot ignore at this time if you wish to have wider reach to people around the world. Just as the journal is serious with its mission so is its engagement with researchers and knowledge-seekers in the ecclesiastical disciplines such as philosophy, sacred theology and canon law. The website features its online submission form, and its platform that allows contributors to track the status of their submissions and researchers to search for back issues. The website also posts updates and announcement, and it also provides information about the people behind the journal.
Philippiniana Sacra would like to thank Santo Tomas e-Service Providers (STePS) of the University of Santo Tomas, Manila for their valuable assistance. We invite our visitors to have an exciting journey with us in their pursuit of Veritas. After all, as Thomas Aquinas would tell us, our mind is naturally inclined to the truth.
Announcements
Where To Find Us