CURRENT ISSUE :
Vol. LIV - No. 161 : January-April 2019
Refiguring the Ecclesiology of the Second Plenary Council of the Philippines for Filipino Catholics
Allan A. Basas
The Second Plenary Counicl of the Philippines (PCP II) expresses one of the hopes and memories of Vatican II, which is to witness the emergence of world Church or the realization of the Church in a given place, time, and people. Guided by the query, "How do we live as ... Read More
---
Keywords : Ecclesiology, PCP II, Discipleship in Community, Contextual Theologies, Creative Imagination, Culture, Bayanihan, Kapwa
Missionary Literature in 1890: The Writings of Father Campa, O.P.
Jorge Mojarro
When Spain was on the verge of losing its last colonies, the Dominicans were still carrying out very actively their missionary work in Central and Northern Luzon and trying to preach the Gospel to isolated ethnic groups reluctant to be resettled down in newly formed Christian villages. This paper presents ... Read More
---
Keywords : XIXth Century Philippines, Buenaventura Campa, O.P., Missionary Literature, Mayoyao, Ilongots
No Walls, No Ceilings, No Floors: Nanotechnology and Some Implications for Education
Marciana Agnes G. Ponsaran
Nanotechnology is an enabling technology that is poised to create a huge impact in the various spheres of human concerns such as the geopolitical, business, education, legal, military, environment, health, and medical domains. With its rapid and inevitable development, it becomes imperative not only to deliberate on its ethical and ... Read More
---
Keywords : nanotechnology, education, interdisciplinarity, uncertainty and risks, foundational issues
Doing Interfaith Dialogue for Peace in a Globalizing World
Delfo Canceran, OP
This paper tackles the problematic relationship between religion and violence. Religion is ambivalent in relation to peace and violence. Nonetheless, as peace advocates, we need to use the potential resources of religion as a way of advancing peace in a violent world. Interfaith dialogue is a tedious task not only ... Read More
---
Keywords : Globalization, Peace, Peacebuilding, Religion, Western Hegemony, Religious Violence
A Visual Documentation of Fil-Hispanic Churches Part XX: The Churches of Lallo and Tocolana in Cagayan (PHILIPPINIANA RECORDS)
Regalado Trota José
---
Keywords :
Editor's Note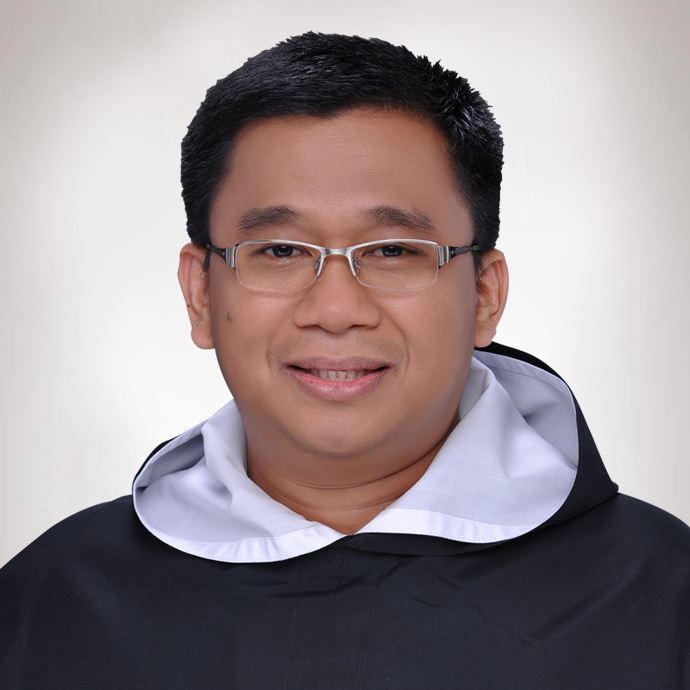 Jesus M. Miranda, Jr., OP
Philippiniana Sacra welcomes you to its new website.
Technology and the internet are tools you cannot ignore at this time if you wish to have wider reach to people around the world. Just as the journal is serious with its mission so is its engagement with researchers and knowledge-seekers in the ecclesiastical disciplines such as philosophy, sacred theology and canon law. The website features its online submission form, and its platform that allows contributors to track the status of their submissions and researchers to search for back issues. The website also posts updates and announcement, and it also provides information about the people behind the journal.
Philippiniana Sacra would like to thank Santo Tomas e-Service Providers (STePS) of the University of Santo Tomas, Manila for their valuable assistance. We invite our visitors to have an exciting journey with us in their pursuit of Veritas. After all, as Thomas Aquinas would tell us, our mind is naturally inclined to the truth.
Announcements
Fifth Centennial of Philippine Christianization 2021 (Quincentenario 1521-2021)
30-Aug-2017
As a contribution to the celebration of the Quincentenario (1521-2021) of the Philippine Church, the Philippiniana Sacra announces a Call ... Read More