CURRENT ISSUE :
Vol. LV - No. 166 : September - December 2020
The Declarations and Promises Made in Mixed Marriages: Procedural Acts for Legislation
I Made Markus Suma
The Church safeguards the rights of her members through enormous canonical provisions, not excluding the right to marry (ius connubii). The right to marry is the freedom of each Christ's faithful to choose a person to become his or her husband or wife in living out the partnership of ... Read More
---
Keywords : right to marry, mixed marriages, declaration, promises, Bishops' Conference
Expiation in Levinas and his understanding of Judaism, and in the Catholic Mass
Veronica Chiari Dy-Liacco
The Jewish philosopher Emmanuel Levinas describes ethical substitution as a suffering for another's suffering. Levinas's phenomenology would make of the act of substitution a universal calling, a calling regardless of race, culture, and ethnicity, that makes one truly human. Levinas's ethical phenomenology, imbued with his Jewish faith tradition, provides philosophical ... Read More
---
Keywords : Suffering Servant, expiation, Emmanuel Levinas, ethics, vicarious substitution, Eucharist
Icons of Faith in The Brothers Karamazov: A Kierkegaardian Reading
Siddharta B. Chiong, OP
Through a creative and critical reading of Fyodor Dostoevsky's The Brothers Karamazov, this paper explores how the novel portrays a narrative of faith which corresponds to Søren Kierkegaard's philosophical notion of faith. By analyzing the actions and utterances of the narrative agents, the researcher draws from the novel its conceptions of ... Read More
---
Keywords : faith, death, acceptance, justice, mystery, teleological suspension of the ethical, infinite resignation, receiving again
Mary, Mother of the Light and Salvation
Edgardo D. Alaurin, OP
The Lord is my Light and my Salvation, I will fear no one. The Lord protects me from all danger; I will never be afraid! (Ps. 27:1). The psalm is very definitive about the Lord being our Light and Salvation, which is a proclamation of faith, trust, and ... Read More
---
Keywords : Our Lady of the Light, Salvací?n, Theotokos, Eleóusa, Hodegétria, Light and Salvation, Our Lady of the Passion, New Evangelization, Mariology
A Visual Documentation of Fil-Hispanic Churches Part XXV: The Church of Santa Catalina de Alejandria, Gattaran, Cagayan (PHILIPPINIANA RECORDS)
Regalado Trota José
---
Keywords :
An Annotated Transcription of Compendio Historial (1690), by Juan Peguero, O.P. (Part 3) (PHILIPPINIANA RECORDS)
Jorge Mojarro
---
Keywords :
REVIEWS AND NOTICES (SEPTEMBER-DECEMBER 2020)
Franklin F. Beltran, O.P.; Norberto M. Castillo, O.P.; Siddharta B. Chiong, O.P.; Beaujorne Sirad A. Ramirez; Jose Adriand Emmanuel L. Layug
---
Keywords :
INDEX (SEPTEMBER-DECEMBER 2020)
---
Keywords :
Editor's Note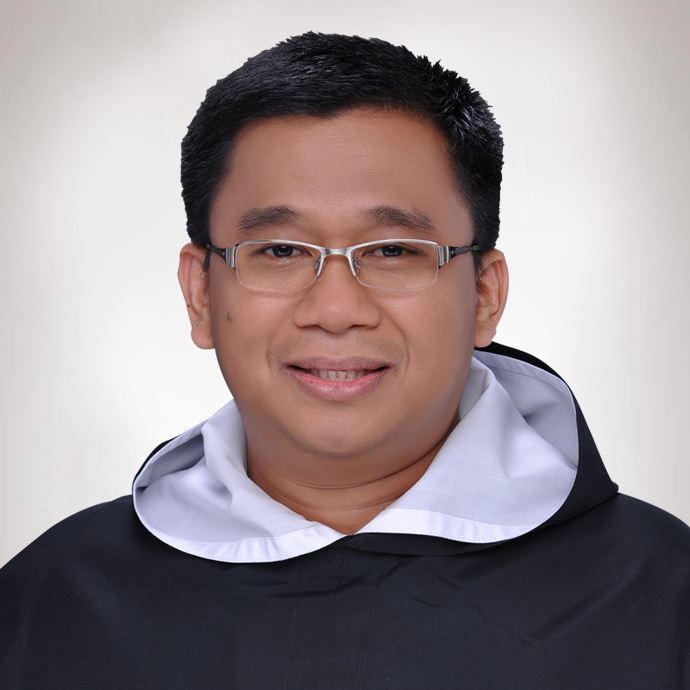 Jesus M. Miranda, Jr., OP
Philippiniana Sacra welcomes you to its new website.
Technology and the internet are tools you cannot ignore at this time if you wish to have wider reach to people around the world. Just as the journal is serious with its mission so is its engagement with researchers and knowledge-seekers in the ecclesiastical disciplines such as philosophy, sacred theology and canon law. The website features its online submission form, and its platform that allows contributors to track the status of their submissions and researchers to search for back issues. The website also posts updates and announcement, and it also provides information about the people behind the journal.
Philippiniana Sacra would like to thank Santo Tomas e-Service Providers (STePS) of the University of Santo Tomas, Manila for their valuable assistance. We invite our visitors to have an exciting journey with us in their pursuit of Veritas. After all, as Thomas Aquinas would tell us, our mind is naturally inclined to the truth.
Announcements
Philippiniana Sacra: now indexed in the WoS
10-May-2019
Philippiniana Sacra the official journal of the Ecclesiastical Faculties is now indexed in the Web of Science (WoS) - ... Read More
Fifth Centennial of Philippine Christianization 2021 (Quincentenario 1521-2021)
30-Aug-2017
As a contribution to the celebration of the Quincentenario (1521-2021) of the Philippine Church, the Philippiniana Sacra announces a Call ... Read More