CURRENT ISSUE :
Vol. LV - No. 164 : January - April 2020
Sawà at Awâ: A Filipino Perspective on Throw-away Culture and Pope Francis' Spirituality of Mercy
Leo-Martin Angelo R. Ocampo
In terms of his critique of contemporary society, one of the key themes that recur in Laudato Si' and the other major documents of Pope Francis is "throw-away culture." This he identifies as one of the root causes of the ongoing degradation, not only of the environment (LS 22), but also of ... Read More
---
Keywords : Pope Francis, culture of mercy, throwaway culture
The Philosophical Foundation of John Paul II's Notions of Marriage and Unity of Man and Woman in His Theology of The Body
Jove Jim Aguas
The general objective of this paper is to highlight the philosophical foundation of St. John Paul II's reflection on marriage and the unity of man and woman contained in his Theology of the Body. Specifically, the focus is on two things which are integrated into the discussion: first is the reflections of St. ... Read More
---
Keywords : marriage, theology of the body, unity of man and woman, conjugal love, human person
Deleuze and Guattari's Geophilosophy: The Fabulation of a People-to-come and Becoming-Revolutionary
Raniel S.M. Reyes
In this paper, I develop Deleuze and Guattari's Geophilosophy as an expression of the philosophy of becoming-revolutionary. Firstly, I provide a general background on the concept of geophilosophy, in relation to the concepts such as contingency and becoming- Greek. It will be followed by a discussion on the art of fabulation and ... Read More
---
Keywords : Geophilosophy, becoming-revolutionary, fabulation, virtual people, deterritorialization
Saint Augustine and His Pastoral Ministry
Czar Emmanuel Alvarez, OSA
The article provides an insight into the pastoral experience of one of the famous and highly respected Fathers of the Church, St. Augustine of Hippo (354-430). From a worldly and highly ambitious young man who showed no interest in becoming a Catholic (and more so an ordained minister of the ... Read More
---
Keywords : Saint Augustine, pastoral ministry, contemplative life (otium), active life (negotium), monasticism, theology
A Visual Documentation of Fil-Hispanic Churches Part XXIII: The Church of San Pedro Telmo, Aparri, Cagayan (PHILIPPINIANA RECORDS)
Regalado Trota José
---
Keywords :
An Annotated Transcription of Compendio Historial (1690), by Juan Peguero, O.P. (Part 1) (PHILIPPINIANA RECORDS)
Jorge Mojarro
---
Keywords :
REVIEWS AND NOTICES (JANUARY-APRIL 2020)
Norberto M. Castillo, O.P.; Jose Adriand Emmanuel L. Layug; Jerry R. Manlangit, O.P.; Beaujorne Sirad A. Ramirez; Joel C. Sagut
---
Keywords :
Editor's Note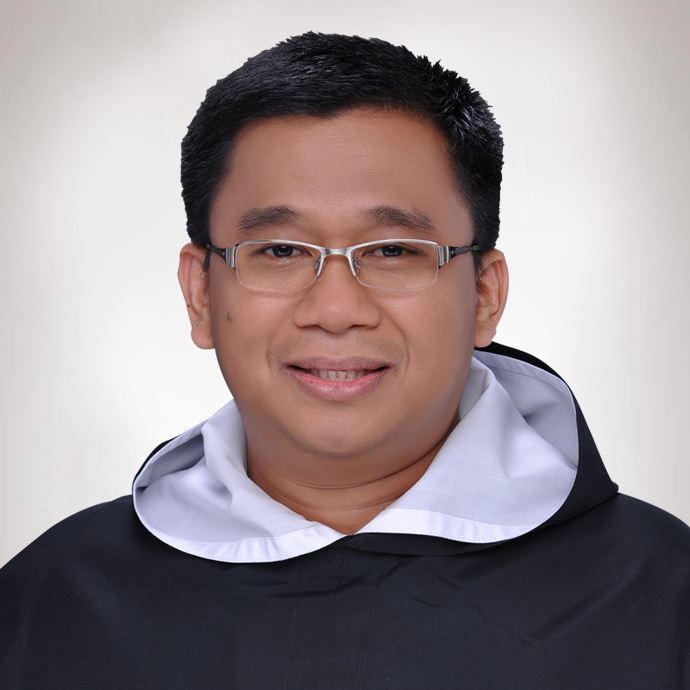 Jesus M. Miranda, Jr., OP
Philippiniana Sacra welcomes you to its new website.
Technology and the internet are tools you cannot ignore at this time if you wish to have wider reach to people around the world. Just as the journal is serious with its mission so is its engagement with researchers and knowledge-seekers in the ecclesiastical disciplines such as philosophy, sacred theology and canon law. The website features its online submission form, and its platform that allows contributors to track the status of their submissions and researchers to search for back issues. The website also posts updates and announcement, and it also provides information about the people behind the journal.
Philippiniana Sacra would like to thank Santo Tomas e-Service Providers (STePS) of the University of Santo Tomas, Manila for their valuable assistance. We invite our visitors to have an exciting journey with us in their pursuit of Veritas. After all, as Thomas Aquinas would tell us, our mind is naturally inclined to the truth.
Announcements
Fifth Centennial of Philippine Christianization 2021 (Quincentenario 1521-2021)
30-Aug-2017
As a contribution to the celebration of the Quincentenario (1521-2021) of the Philippine Church, the Philippiniana Sacra announces a Call ... Read More
Philippiniana Sacra: now indexed in the WoS
10-May-2019
Philippiniana Sacra the official journal of the Ecclesiastical Faculties is now indexed in the Web of Science (WoS) - ... Read More