CURRENT ISSUE :
Vol. LIII - No. 160 : September-December 2018
Some Reflections on the Relationship between Religion and Science, especially Evolution
Brendan Sweetman, FISSR
The relationship between religion and evolution is complex and controversial. This article explains the position known as theistic evolution, a version of which was defended by St. Augustine, and shows how religion and evolution are compatible with each other. After a brief overview of various ways in which evolution and religion are often ... Read More
---
Keywords : religion, evolution, design, naturalism, science, chance, theism, secularism
"Crown, Town, Gown:" A Philosophical Consideration of Some Issues and Challenges
Santiago Sia
This essay sketches some developments in contemporary society, with specific reference to secularization and the proliferation of messages. It discusses some consequent issues and challenges to the Christian message and to a faith-based academic institution. The author offers a suggestion as to why and how, precisely because of the distinctiveness of the Christian vision ... Read More
---
Keywords : faith-based education, secularization, Christian message, credibility, ethos, vision and mission
Austrian Missionaries in 17th and 18th Century Philippines: The Story of Fr. Paul Klein, S.J. and Bro. Georg Joseph Kamel, S.J.
Augusto V. de Viana
Austrians comprised some of the religious missionaries who came to the Philippines during the early part of Spanish colonization. A decree by King Philip II of Spain who was also the emperor of the Holy Roman Empire ruled that non-Spaniards belonging to the Habsburg Empire may serve as missionaries in the colonies of ... Read More
---
Keywords : Austrian Missionaries, , Achievements, Recognition
Particular Church vis-à-vis Universal Church: Locating the Role and Place of the Bishop
Ross Heruela, SVD
The identity of the bishop is an intricate issue. For one, the bishop has an identity as a bishop of the Particular Church and, for another, he is a bishop in the Universal Church. This study attempts to explore these concerns. It aims to expose the particular identity of the bishop of the ... Read More
---
Keywords : Bishop, Communion, Particular Church, Ratzinger, Universal Church
The Filipino Physician and End-of-Life Decisions Culture and Ethical Decision-Making
Maria Elena Adre, FdCC, MD
Making ethically correct end-of-life decisions (ELDs) can be one of the most difficult tasks the Filipino doctor has to face because it is counter-cultural to directly speak of death with a patient. A group of urban-trained Filipino doctors were surveyed to determine criteria they were most likely to consider for: use of aggressive ... Read More
---
Keywords : ethics, end-of-life decisions, terminally-ill, Filipino doctors, indigenous culture, Catholic moral teaching
A Visual Documentation of Fil-Hispanic Churches ? Part XIX: The Church of San Pablo Apostol in Cabagan Viejo (Now San Pablo), Isabela (PHILIPPINIANA RECORDS)
Regalado Trota Jose / Archives, University of Santo Tomas, Manila, Philippines
---
Keywords :
Editor's Note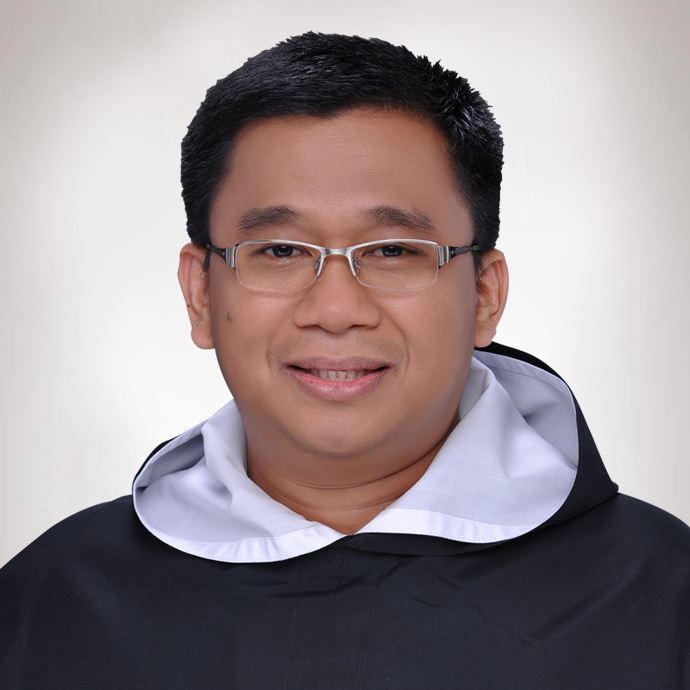 Jesus M. Miranda, Jr., OP
Philippiniana Sacra welcomes you to its new website.
Technology and the internet are tools you cannot ignore at this time if you wish to have wider reach to people around the world. Just as the journal is serious with its mission so is its engagement with researchers and knowledge-seekers in the ecclesiastical disciplines such as philosophy, sacred theology and canon law. The website features its online submission form, and its platform that allows contributors to track the status of their submissions and researchers to search for back issues. The website also posts updates and announcement, and it also provides information about the people behind the journal.
Philippiniana Sacra would like to thank Santo Tomas e-Service Providers (STePS) of the University of Santo Tomas, Manila for their valuable assistance. We invite our visitors to have an exciting journey with us in their pursuit of Veritas. After all, as Thomas Aquinas would tell us, our mind is naturally inclined to the truth.
Announcements
Fifth Centennial of Philippine Christianization 2021 (Quincentenario 1521-2021)
30-Aug-2017
As a contribution to the celebration of the Quincentenario (1521-2021) of the Philippine Church, the Philippiniana Sacra announces a Call ... Read More