CURRENT ISSUE :
Vol. LV - No. 165 : May - August 2020
World War Against Marriage
Danilo Flores
The research re-echoes the warning of the Pope Emeritus, Benedict XVI, on the modern ideologies, especially the 'anthropological reduction' and the ''technological Promethanism' that attack and weaken the true concept of humanitas, matrimonium and familia which are all natural and divine institutions. ... Read More
---
Keywords : natural law, legal positivism, humanism, reason and freedom, dictatorship of relativism, marriage, world war, Benedict XVI, Ratzinger
Legitimizing Context: The Literary and Theological Function of Mary and Mariology in Aglipay's Novenario de la Patria
Peter-Ben Smit
One of the more striking and – likely – widely used publications of Gregorio Aglipay, one of the found-ing fathers of the Iglesia Filipina Independiente, is the so-called Novenario de la Patria (1926). It con-tains both a specific kind of – emancipatory – Mariology and a statement in devotional form ... Read More
---
Keywords : Mary, Birhen sa Balintawak, Aglipay, Iglesia Filipina Independiente, Mariology, Novenenario de la Patria, Novena, Katipunan
The Thomistic Metaphysics of Grace and the Infused Virtues
Reynaldo Reyes
Title: The Thomistic Metaphysics of Grace and the Infused Virtues ABSTRACT: In Thomism, once Grace is infused, the Theological and Moral virtues are also infused. But, why are the Moral virtues infused when they are naturally acquirable? 'Is not the Theological Virtue of Charity sufficient to move the natural moral ... Read More
---
Keywords : KEYWORDS: Thomism, Grace, Nature, Virtues, Metaphysics
St. Thomas Aquinas and the Revision of Catholic Philosophy
Jovito Cariño
In one of the key passages of his encyclical Fides et Ratio, philosopher, pope and now saint, John Paul II, asserted that: "The Church has no philosophy of her own nor does she canonize any one particular philosophy in preference to others." (49). This claim which is at once ... Read More
---
Keywords : Catholic, philosophy, faith, reason, Thomas Aquinas
A Visual Documentation of Fil-Hispanic Churches Part XXIV: The Church of Santa Ana, Buguey, Cagayan PHILIPPINIANA RECORDS)
Regalado Trota José
---
Keywords :
An Annotated Transcription of Compendio Historial (1690), by Juan Peguero, O.P. (Part 2) (PHILIPPINIANA RECORDS)
Jorge Mojarro
---
Keywords :
REVIEWS AND NOTICES (MAY-AUGUST 2020)
Norberto M. Castillo, O.P.; John Mi Shen; Kim Tack Hoon; Jose Adriand Emmanuel L. Layug; José Ángel del Barrio Muñoz
---
Keywords :
Editor's Note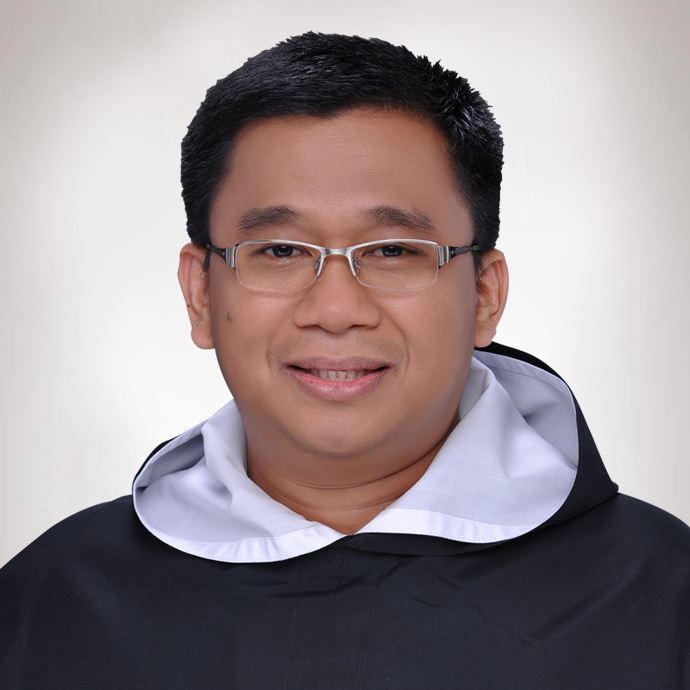 Jesus M. Miranda, Jr., OP
Philippiniana Sacra welcomes you to its new website.
Technology and the internet are tools you cannot ignore at this time if you wish to have wider reach to people around the world. Just as the journal is serious with its mission so is its engagement with researchers and knowledge-seekers in the ecclesiastical disciplines such as philosophy, sacred theology and canon law. The website features its online submission form, and its platform that allows contributors to track the status of their submissions and researchers to search for back issues. The website also posts updates and announcement, and it also provides information about the people behind the journal.
Philippiniana Sacra would like to thank Santo Tomas e-Service Providers (STePS) of the University of Santo Tomas, Manila for their valuable assistance. We invite our visitors to have an exciting journey with us in their pursuit of Veritas. After all, as Thomas Aquinas would tell us, our mind is naturally inclined to the truth.
Announcements
Philippiniana Sacra: now indexed in the WoS
10-May-2019
Philippiniana Sacra the official journal of the Ecclesiastical Faculties is now indexed in the Web of Science (WoS) - ... Read More
Fifth Centennial of Philippine Christianization 2021 (Quincentenario 1521-2021)
30-Aug-2017
As a contribution to the celebration of the Quincentenario (1521-2021) of the Philippine Church, the Philippiniana Sacra announces a Call ... Read More